How to install and setup wordpress yoast seo plugin
---
What is Yoast SEO plugin? How to setup Yoast SEO plugin?
Here, a complete guide on yoast seo plugin has been described step by step. Yoast SEO plugin is the most used plugin for making seo friendly websites. Using this plugin, you can improve SEO ranking.
Most of the users just do install yoast seo plugin to their website and leaves it. But you should know very well about its settings.
---
What will you learn?
Features of Yoast seo plugin
Complete setup and installation guide
Search appearance
Search console – YOAST SEO
Social – YOAST SEO
Tools – YOAST SEO
---
Features of Yoast seo plugin
Creates XML Sitemaps automatically
Automatically submits XML sitemaps to Google/other search engines
Social Integration
Breadcrumbs
Page Analysis
Setting your focus keywords/targeted keywords
Redirects easily
It helps you to bulk edit of meta titles and meta descriptions
Paragraph structure
Prior keywords usage
Rss feed setting
Advance permalink control
Import setting option from other seo plugins
Supports facebook open graph
---
Let's understand how to install the YOAST SEO plugin:
Complete setup and configuration guide
1. Dashboard
#Step 1. to the YOAST plugin option from WordPress Dashboard and select General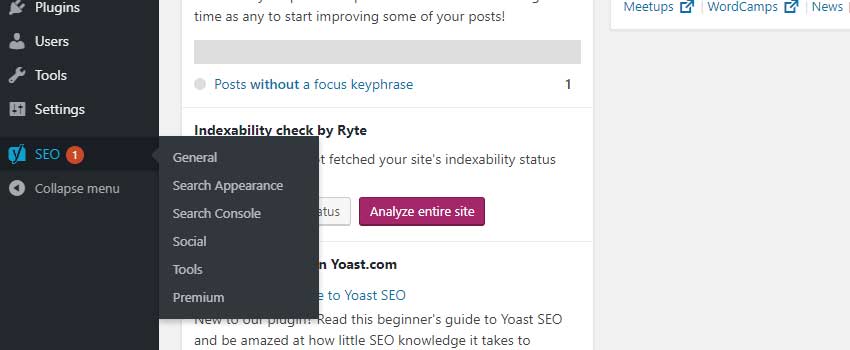 ---
#Step 2. First of all click on Configuration Wizard.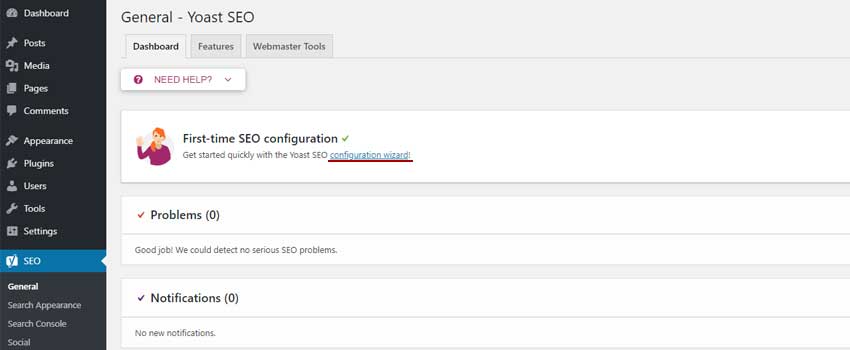 ---
#Step 3. YOAST SEO Installation wizard will be open
Ask for your website is live or under construction. If your site is live, please select option A and click next.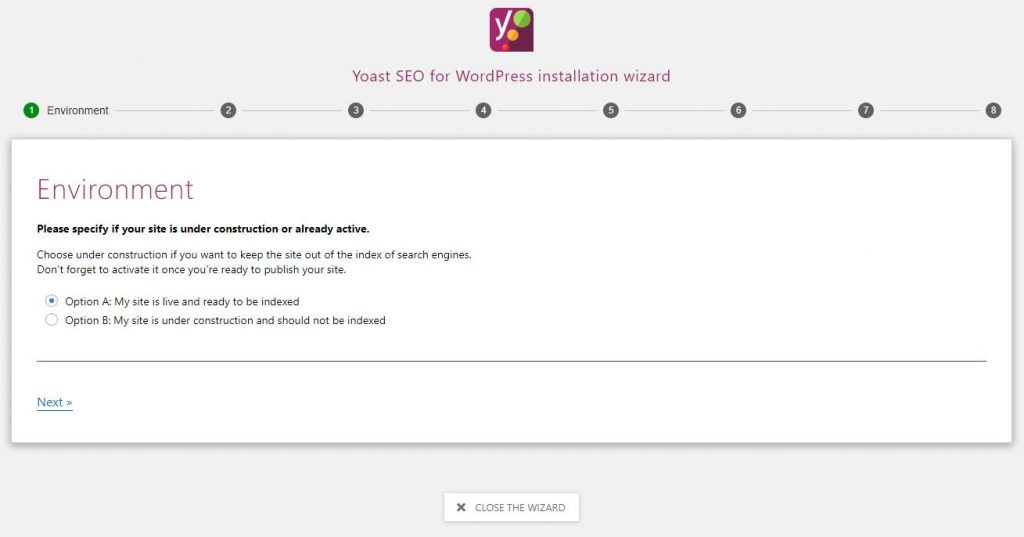 ---
#Step 4. Then, you have to specify your website type.
If your website is blog type, please select "A blog".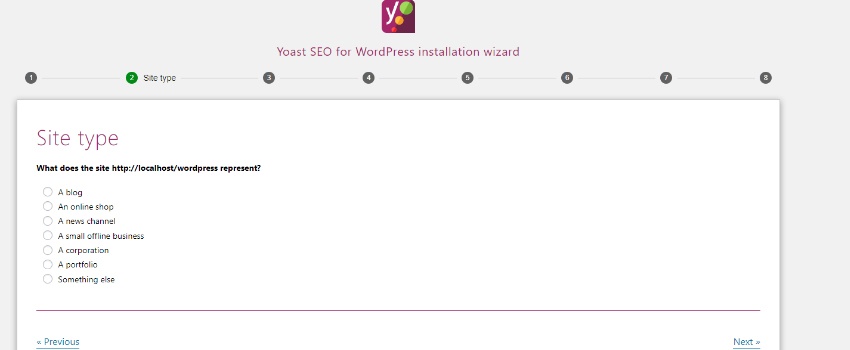 ---
#Step 5. Select the option, that site represent to "website" or "person".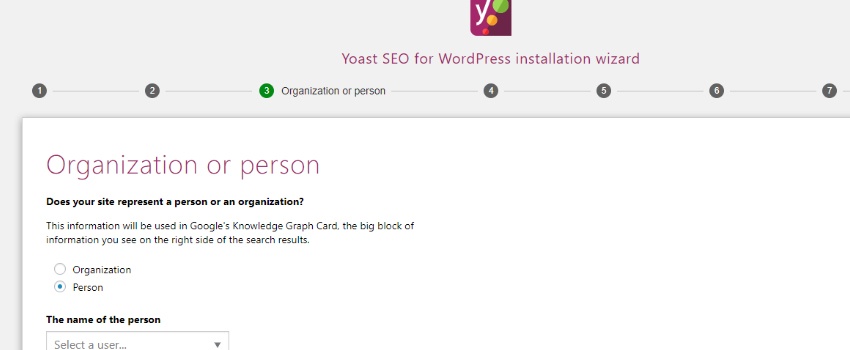 ---
#Step 6. Search engine visibility
Please select search result for post and pages in search engine-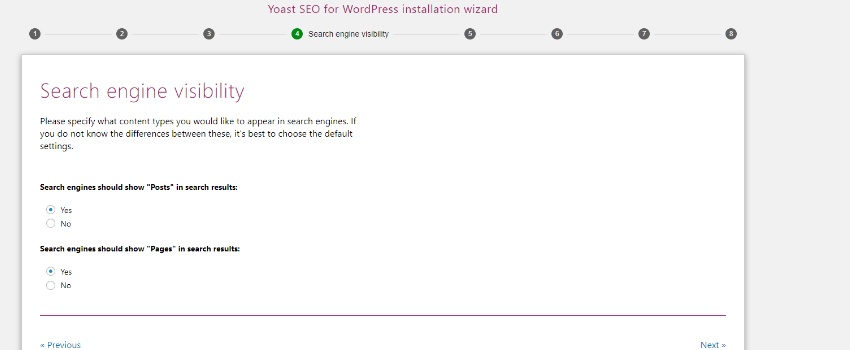 ---
#Step 7. Select option for single or multiple author.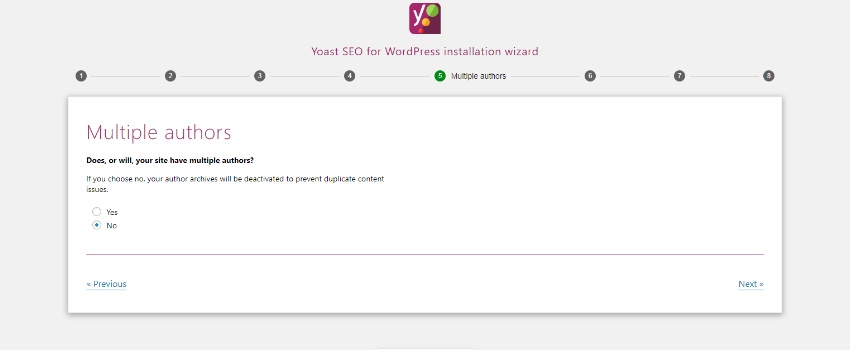 ---
#Step 8. Please select the website name and title separator.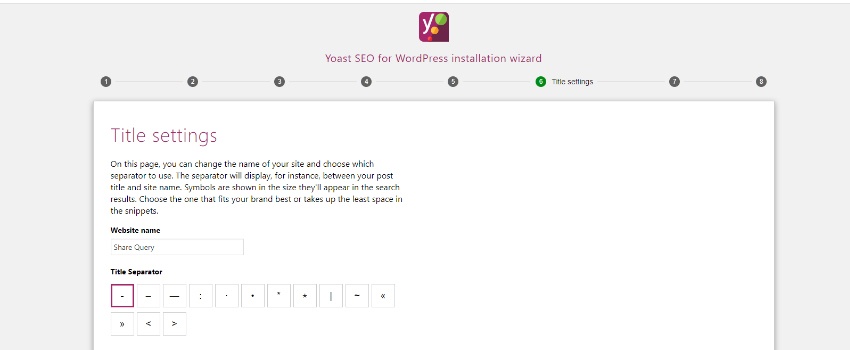 ---
#Step 9. Now you can leave your email address in newsletter to study courses.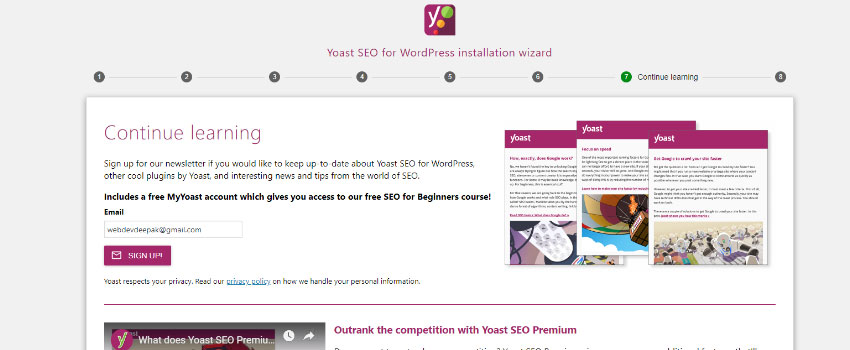 ---
#Step 10. All done. Good. You've successfully configures Yoast Seo.
Click on Close button, you'll be back to website dashboard.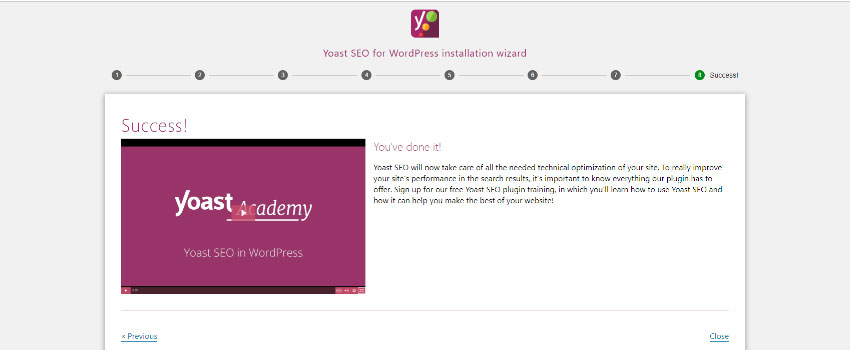 ---
2. Enables some important features
You can enable or disable Yoast seo features anytime.
SEO Analysis – Enable
Readability analysis – Enable
Cornerstone content – Enable
Text link counter – Enable
XML sitemap – Enable
Ryte integration – Enable
Admin bar menu – Enable
Security – Enable
---
3. Webmaster Tools
Here you can connect your website with Bing, Google, Baidu and Yandex. You can alos put the verification code in head section. But in YOAST there is an option to enter verification code and save.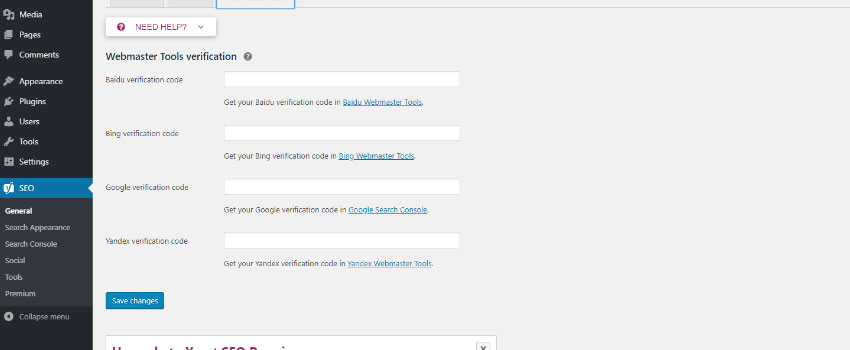 Search Appearance
---
Search Appearance – Yoast SEO provides following options:
General
Content Types
Media
Taxonomies
Archives
Breadcrumbs
RSS
1. General
Title Separator – This option is for placing a symbol in order to separate title and website name. By default it is "-".
Homepage – Here you can add the seo title format and meta description.
Knowledge Graph & Schema.org – You can choose here if the site represent a person or organization.
Organization – If your site an organization, then enter organization name and organization logo url.
2. Content Type
This is the most important section. This tab settings allow you to specify what the default search appearance should be for any type of content. You can choose which content types appear in search results and what their default description should be.
3. Media
I recommend you to keep "media and attachment urls" settings default.
4. Taxonomies
Under this section you can configure category and tag for a post and page which result in search engine.
5. Archives
Please configure the archives setting as per your requirement or disable this option as it result duplicate content.
6. Breadcrumbs
You should enable breadcrumbs, as it is good to crawl in search engine.
7. RSS
This feature is used to automatically add content to your RSS.
---
Search Console
Under this page you'll get following features to configure
Desktop
Smartphone
Feature Phone
Settings
Under the section Desktop, you'll find the broken link or error on page for desktop view. Once you find this error on this tab, you can get back to your post or page and correct that issue.
Under Settings tab, you have to authenticate your google account with YOAST plugin. You will get a google authorization code. Just put that code in Authorization box and save it.
---
Social – YOAST SEO
Under the page Social -Yoast Seo, You can link your website with the social profile.
Accounts – Here you have to enter all your social media links available for your website.
Facebook – You can enable this feature if you want Facebook and other social media to display a preview with image and a text excerpt when a link/content from your site is shared.
Twitter – You can enable this feature same as for Facebook. If you want Twitter to display a preview with images and a text excerpt when a link from your site is shared.
Pinterest – You can enable this feature same as you've done for Facebook and Twitter.
---
Tools – YOAST SEO
Here you'll get following features:
Import and Export – You can import SEO setting from another site. Also you can export this SEO settings for other website.
File Editor – Here you can edit your robots.txt and .htaccess directly.
Bulk Editor – Here you can edit title and description for post and pages on the same page.